Thank's
______
Look this. It's strange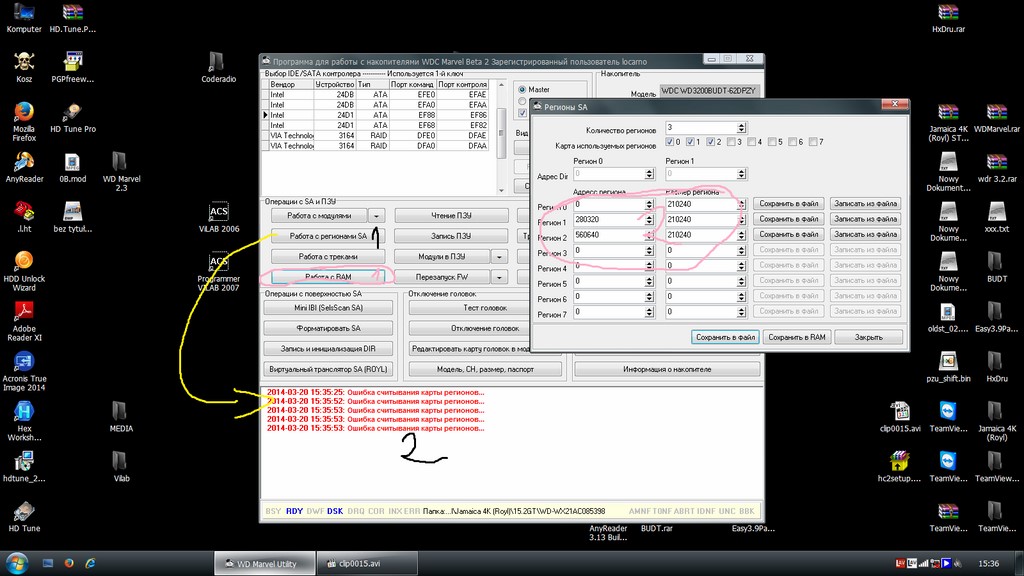 Other values than previous drive. What do with this ?
Why do something with it?
Drive is locked.
Look, read SA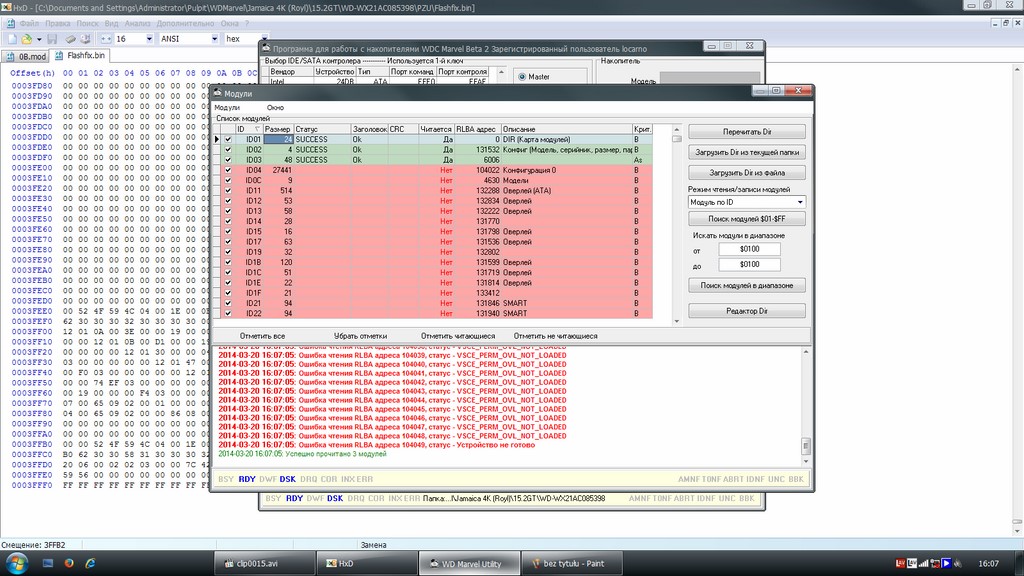 Strange.
No, it is not locked
Try to read modules 11 and 13
Hi guys.
I have the same model of HDD (wd3200budt)
Now, when you know the way this model is locked, can somebody help me with unlocking it?
Prevent to boot the firmware
Then, read module 802e and write it as module 02
Thanks for the reply.
Can you explain how to prevent fw booting?
Hot swap? I don't have original TV recorder
Plugging PCB only w/o discs?
First, you must have tool for WD drives (WDMarvel, PC3k, HD Doctor for WD or Sediv for WD........) and some knowledge about HDD.

@Bamse
you from Poland ?
BAMsE
Hot swap
Short circuit read channel
In the connector near SATA, connect all the contacts on the ground, before powering
Change the map of regions in the ROM image
Click the corresponding button in WDMarvel
Choose the best option for you